"XTEL specialises in the provision of high quality warranteed reconditioned multi brand equipment either current of EOS/EOL"
The XTEL Group maximises your investments through our lowest-cost option methodology; whether we simply provide you a competitive hardware price or an ongoing solution derived from a comprehensive analysis of your hardware purchase processes. Together, we will create a systematic, lowest-cost purchase plan, using your own optimal mix of new, certified/refurbished, or redeployed existing hardware options to drive maximum cost avoidance.
Intelligent IT lifecycle management isn't simply about adding hardware; it's about rethinking your IT strategy and using your existing assets and infrastructure efficiently while adding key pieces of hardware for even greater performance. This is one of the strengths of the XTEL Group and another way we can save your company money while adding to your IT capabilities.
As the first step in an IT upgrade or replacement project, purchasing the right equipment is critical as we determine the lowest-cost supply of hardware for your situation. We take the time to understand your current needs and plans for future upgrades and installations. Any time we suggest the purchase of equipment, we think ahead to the necessary hardware installation services and how we will support you going forward. XTEL also realise that your best options may be already within your existing environment with unutilised hardware you already own that just needs to be redeployed.
XTEL have the experience and product knowledge to find the best solutions adapted to your business, instead of catalog systems that won't give you the flexibility and configurability you need. We will also find equipment that works seamlessly with your current IT hardware and installations.
We carry all of the most popular makes and models of IT hardware, as well as many unique, high-performance components that we recommend for unorthodox installations and specific uses. Our technicians have decades of experience in IT hardware and pay close attention to new products and hardware on the market.
---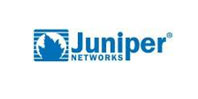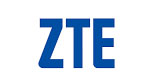 ---
If your IT or Engineering team has a preference for certain makes and models of hardware, we'll work to include them, while we can also suggest the best options for your purposes according to our experience. We're constantly adding to our inventory, so be sure to check back often to see what new hardware we have in our catalog.
XTEL stocks or have access from within our existing customer inventories under our management to in excess of 1 million parts that extend across those that are current to those which are EOL [End of Life] and are very difficult to obtain.
---
Tele/datacommunications
Many areas of the tele/datacoms operators' business are becoming mature markets and as a result management focus is increasingly on cost control. Traditional telcos also face competition from a variety of tech driven challengers as well as increased regulatory pressure. In response to these challenges XTEL has developed a suite of products and services with the operator in mind, most notably tele/datacom asset management and recovery.
On-site dismantling services designed to help the operator both generate revenue from re-selling and recycling out of service tele/datacoms hardware while at the same time generating significant environmental and economic benefits from reduced power and climate control spending.
Provision of refurbished tele/datacoms parts for sparing and capacity upgrades at a fraction of the cost of new supply reducing OPEX expenditure. XTEL's inventory of multi-vendor tele/datacom network parts is probably the most comprehensive found anywhere in the world, and covers every domain including optical transmission, carrier ethernet, core routing, access in fixed line and mobile networks as well as data centre and security devices.
The area of optical transceivers is increasingly in focus for procurement teams because they know that it is possible to move away from traditional channels and seek an equivalent alternative where the cost savings are considerable. XTEL's range of compatible optical transceivers has been designed with the needs of the telco in mind and offer equivalent quality at a substantially reduced cost.
---
Data Centres
Data centre providers are growing rapidly driven by the digitisation of services by governments and corporates. In addition more and more enterprises are moving their applications into the cloud in order to gain speed, efficiency and access across multiple devices. Add into the mix social media and video and it is easy to see why data centres themselves are growing rapidly (as well as connectivity to the data centre via 100G optical networking).
XTEL is well positioned to provide tele/datacoms asset management for the data centre sector and particularly for supplying optical transceivers for data centres. We provide a variety of optical transceivers for data centres including QSFP and QSFP28 available at a greatly reduced cost when compared to OEM supply. What's more XTEL's range of optical transceivers are fully tested to ensure that they are compatible with the intended host system at XTEL's 3,000 f² tele/datacoms testing laboratory. Optical transceivers from XTEL are available in stock from both our European and US locations in order to ensure good availability and competitive pricing. XTEL's range is MSA (multi-source agreement) compliant which means that the transceivers conform to internationally agreed standards. XTEL's range encompasses all form factors including CFP, SFP, SFP+ and XFP.
Data centre clients also rely on XTEL to decommission and securely process out of service tele/datacoms hardware equipment as part of their asset recovery service. Not only is this activity compliant in terms of WEEE and data, it also returns significant value back to the customer. Internet service providers (ISPs).
XTEL already works with a great many ISPs globally to provide them with tele/datacoms spare parts management, for example supplying them with spare parts for legacy access equipment such as Alcatel ASAM or ISAM as well as support for legacy core routers such as Juniper T- Series machines. In addition the main global internet exchange points where ISPs peer (interconnect) such as those in London, Frankfurt and Washington are discovering a compelling business case to select compatible optical transceivers to facilitate the thousands of interconnections needed. XTEL has developed a range of vendor agnostic compatible optical transceivers to address the needs of this sector.
---
Access network equipment
A key part of the fixed line/wireline tele/datacoms network is the access network, where services are delivered to subscribers via copper or fibre. XTEL covers the key domains of traditional MSAN and DSLAM as well as fibre broadband through our diverse range of access network equipment.
Incumbent telco operators have traditionally relied on products like Alcatel Lucent ASAM and more recently Alcatel ISAM to meet this need. XTEL has a substantial inventory of these tele/datacoms products and they can be dispatched from stock subject to availability. Commonly delivered products include the Alcatel ISAM 7342 FTTU (fibre to the user) which is a very widely used GPON solution (Gigabit Passive Optical Network).
XTEL also stocks more hard-to-find tele/datacommunication network platforms such as Lucent ANYMEDIA, Lucent Stinger (DSL Access Concentrator) and Huawei DSLAM solutions such as the MA5600 product range including the commonly required control board (SCUB). The XTEL inventory includes the Marconi AXH range of access network equipment products, known as Marconi MSAN, that can also be difficult-to-find. Please check with us for the latest stock status.
Other legacy platforms within the access network product range, and where XTEL has expertise, includes the Siemens FastLink which is a legacy access system designed for traditional and data services via IDSN or DSL. XTEL's tele/datacoms test lab is equipped with some of these platforms so please check at the time of ordering to see if a testing service for the required platform is available.
In addition XTEL has undertaken many access network equipment de-installation and decommissioning programmes, including roadside cabinet removal and the associated project management, both domestically and internationally.
---
Why buy equipment from XTEL
Whether it's access to the vast amount of multi-vendor tele/datacoms network equipment that we have in stock, our commitment to quality or our low prices; there are plenty of reasons to buy tele/datacoms network equipment from XTEL:
Availability
XTEL is a leading authority on tele/datacom network parts availability. With more than 400,000 multi-vendor tele/datacom network parts, from the latest generations through to legacy and end-of-life, XTEL is recognised globally as a leader in fixed/wireline & mobile/wireless tele/datacoms parts supply. Because of our extensive customer and supplier relationships, any equipment not in inventory is usually available within a few days.
Savings
Purchasing tele/datacom equipment from XTEL is a smarter way to expand your budget. Our tele/datacoms network equipment typically costs between 60–90% less than OEM list price depending on the series and manufacturer of the product, as well as the available supply. Legacy products carry deeper discounts. Contact us for specific pricing. Plus through our acclaimed asset recovery solutions you can apply the value of your legacy equipment toward your next purchase, thereby reducing CAPEX by offsetting the revenue generated against new purchases.
Quality
All our tele/datacoms network equipment has known provenance and comes backed by the XTEL Certified Warranty for your total peace of mind. We work to supply the most reliable, electronically functioning product available – our products are screened and re-packed in new, unbranded ESD packaging, ensuring they reach you in the best possible condition. Thanks to our quality control processes, our return rate is less than 1%. Read more about our tele/datacoms refurbishment process or discover answers to all your questions about refurbished tele/datacoms network equipment here.
Customer Service & Product Knowledge
XTEL's team has the extensive product knowledge and technical experience needed to quickly troubleshoot your real-world issues and get your network up to speed fast. With many satisfied customers worldwide from a range of sectors including tele/datacommunications service providers, local and state governments, educational institutions and healthcare organisations, we have the know-how to get you the right product on time, every time.
Rapid Delivery
XTEL's large volume stock holding and quick turnaround times mean that we can dispatch same day to get you back up and running in no time. When and where possible, we will dispatch orders immediately on receipt of a purchase order. To discuss your requirements or to learn more about our OEM-grade tele/datacoms network equipment stock, please don't hesitate to contact us.